Dexterous Organizing

- Online Auctions
We put the pieces of your life together with organization... Call us crazy, but we love to organize. Many of our team seem to just be born with the desire and ability to turn chaos into calm. We don't judge and we don't make you throw away anything you don't want to. We will patiently help you figure it all out (from a drawer to an attic, to an office supply room) with a layer of our expertise for design, systematizing, and organizing. During the process, you might even have fun with us! We can't wait to help you as your home organizer, office organizer, or move management team. Servicing Arlington, Virginia and the surrounding area.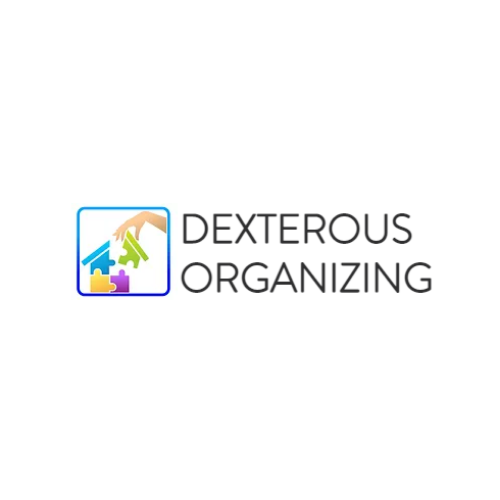 For bidding support, check out
FAQs
, use Live Chat or call 1-833-629-7653 ext. 1
There are no open auctions for this shop!
Recent Past Auctions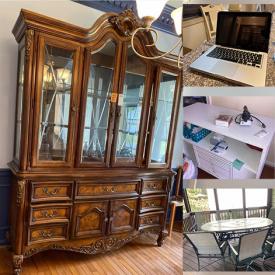 Fairfax Station (Virginia, USA) Moving Online Auction - Larkview Lane
This online auction features items like glassware, silverware, vases, tables, chairs, china cabinets, laptops, MacBook, electronics, bikes, tools, outdoor furniture, books, mirror, cabinet, toys, vacuum, typewriters, treadmill, sewing machine, arts and crafts, lawn mowers, ladders, gardening equipment, dresser, desk, bookshelves, men clothes, grill, piano, telescope and much more!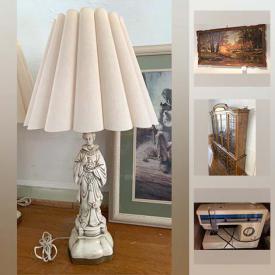 Hyattsville (Maryland, USA) PARTNER MANAGED Estate Sale Online Auction - Brighton Road
This online auction features hand tools, vacuums, small kitchen appliances, exercise equipment, space heaters, sports memorabilia, glass fireplace cover, music genre decor, sewing machine, radiator covers, metal daybed frame and much more!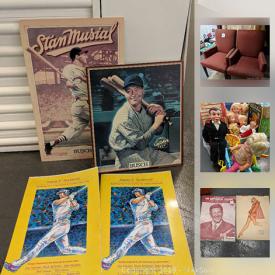 Alexandria (Virginia, USA) SELLER MANAGED Downsizing Online Auction - North Henry Street (Storage)
This online auction features Elvis memorabilia, Bluetooth earbuds, collectible vintage and memorabilia items, home electronics, art and decor and much more!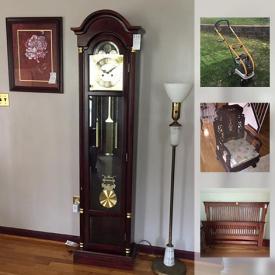 Fort Washington (Maryland, USA) Estate Sale Online Auction - Loudon Drive
This online auction features Small carved wood hall table, Dark wood 31 day grandfather clock with gold face, Asian rosewood sofa heavily carved with mother of pearl inlay, Asian style rosewood armchair, ornately carved with mother of pearl inlay, Ab Coaster Pro ab workout machine, Queen size indoor outdoor inflatable mattress, An assortment of bracelets, Kenwood stereo components including KD74F turntable, GE74 graphic equalizer, KX94W cassette deck, Masada area rug, red and black weave, depicts Love in kanji character, Ryobi pull start gas powered yard tiller, Makita belt sander, soldering gun, levels, thermoses, tin wash basins, solar garden lights, Two folding beach chairs, collapsible camp chair, Igloo Wheelie cooler, UV shade umbrella, and grill utensils, PetSafe wireless invisible pet fence with one collar, Two brushed nickel finish porch lanterns, Outdoor Party Supplies and much more!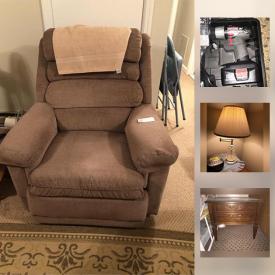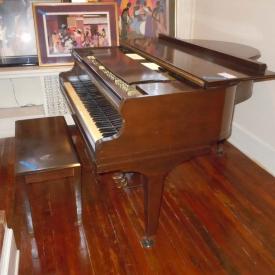 Washington (District of Columbia, USA) Estate Online Auction - R Street NW
This auction features Wurlitzer baby grand piano, hand-woven carpet, trio of jazz prints, lamps, chess set, electronics, speakers, cookware, vanity, Queen Anne style highboy, four poster bed. and much more!