FEATURED IN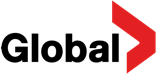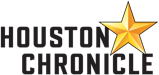 Press Center
MaxSold by the Numbers
15,600+
Auctions Completed
25,000+
Local Auction Buyers
This is my second sale with MaxSold as I had so much to put up for auction. I enjoyed the whole process, and today at Home Depot I had an occasion to refer your services to one of their staff when the subject came up about lack of space because of "stuff" filling a basement.....
The MaxSold auction process was orders of magnitude better than any consignment house we have worked with AND we got 70% of the proceeds. Consignment will only take some of your stuff, then you pay to truck it to their store, then they charge you the credit card fees for each item they sell and finally you get 50% of the money that's left. Highly recommend MaxSold!
This is my first time using MaxSold and it was very easy. Excellent service...thanks.
Thrilled that the reaction to MaxSold when presented is so well received. It doesn't take much for people to realize the value (on many levels) MaxSold brings.
You guys are amazing. This has been a great experience. The total money taken in is nice but, more importantly, it's been such a positive experience. Thank you.
Very organized - five stars all the way!
We want to congratulate your whole team/ company on a job very well done. We are thrilled that all the items except two were bid on and picked up today. We were recommended to Maxsold and we were very impressed from call one to Sushee until today, how very professional all your team members are. Lowa, Marilyn, Justin and Danni were very organized and pleasant with everyone coming for the pick up process. We will highly recommend Maxsold in the future. Thanks again for all your support and a wonderful estate auction
I really appreciate the knowledge and expertise of the team, especially Mike B., who taught me about Gaurdian Service, and Catherine, who noticed the subtle differences in the China patterns.
The staff person was personable and gave accurate information regarding my difficulties registering - I was using my iPad.
Your rep was very pleasant and thorough explaining the auction process and answering any questions that I had. She has my thanks. The auction final results far exceeded my expectations. The total amount sold for over twice the amount that I was expecting. Your staff was very efficient and friendly and I can't thank them and MaxSold enough for all that you have done for me. Thank-you very much.