FEATURED IN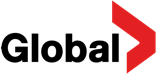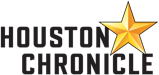 Press Center
MaxSold by the Numbers
15,600+
Auctions Completed
25,000+
Local Auction Buyers
Very pleasant, answered all my questions, quelled all my fears.
I am very pleased with the final results. I was in my apartment day after pick up to do my final clean up and all my items were gone and no damage to the interior. Thank you for your help. Everything went exactly as you explained. I would use your service again and definitely recommend to friends.
ALL dealings were super professional but still very friendly ... made my life enjoyable.
They communicated very well throughout the whole process. It was a pleasure working with Sarah. She gave us some good ideas about creating lots for the sale. I liked seeing the analytics of the sale purchases and numbers of views.
Very professional and personable! You helped - we moved on!
Absolutely amazing experience! Professional, organized - they everything very easy!!
Excellent team, smooth process.
Friendly, hard working team. Good eye for grouping items in lots to maximize exposure sales.
Lowa, his wife and the young fellow who did the photocopy were EXCELLENT!!!!!!!!!!!! The online support was also EXCELLENT!!!!!!!!! I have given away all of the business cards that Lowa left me. Elizabeth Brown recommended you and I would recommend you in a heart beat!!! I can't thank everyone enough!!!
Everyone was very friendly and answered all the questions we had.