FEATURED IN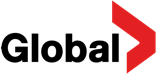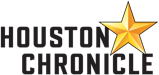 Press Center
MaxSold by the Numbers
15,600+
Auctions Completed
25,000+
Local Auction Buyers
My partner and I were downsizing and there was a lot of contents to get rid of. The big concern was what to do with it and how will we get rid of it all? So having someone come in and put it into lots and just get it gone was magic for us.
Got back to me quickly when I had questions or needed support. Liked the ability to self manage my own auction. Only 2 no pick ups on small items and 1 no payment, for 80 lots that seems good.
Only 1 out of 125 lots did not sell. I was pleased to have all of the items removed from my house on the pick-up day and my check came promptly. I recommend MaxSold to others who are downsizing and/or moving.
We were extremely pleased with the efficiency of the Maxsold staff in every aspect. From the first interaction by telephone to the final stage of pickup everything was well organized and ran very smoothly.
Lowa, his wife and the young fellow who did the photocopy were EXCELLENT!!!!!!!!!!!! The online support was also EXCELLENT!!!!!!!!! I have given away all of the business cards that Lowa left me. Elizabeth Brown recommended you and I would recommend you in a heart beat!!! I can't thank everyone enough!!!
I would highly recommend MaxSold for everyone's house content sale. The process was flawless, the team was amazing and professional. MaxSold gave me piece of mind. Thank you to the entire team!!!!
As a move manager specializing in estate clearing and downsizing, I highly recommend MaxSold to my clients and they are always pleased with the results. Using Maxsold is always seamless and the support staff are incredible, always available day and night and respond within minutes, unbelievable!
The photographer was very professional and knew a lot about how to group and describe the articles we wanted to sell.
Very professional and well managed/organized.
The staff person was personable and gave accurate information regarding my difficulties registering - I was using my iPad.